Well, a little boat. This is Chris work boat, the skiff. Him and Eli use this to get around the Yatch Club.
It was really nice on August 01, so Chris took Tate and I out on the boat.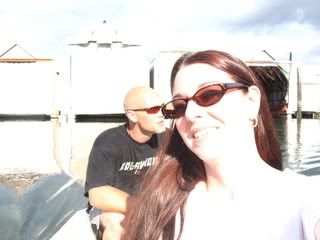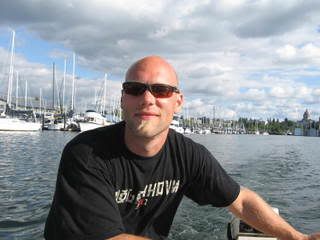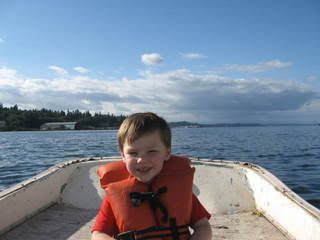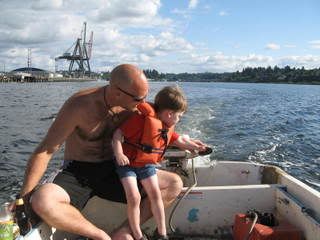 It was so nice on the boat. And then....on the way back to the car, Tate was running and fell down on the ramp. OUCH! Poor baby.