So, we have been doing a lot with Tate lately and I always take pictures. I am going to try and update the blog every day or so with the events.
Today, we start with AJ's birthday. AJ is a little girl who goes to daycare with Tate. This was a July 26, 2008.
This a Baby Olivia getting ready to hit the pinata. (There are three O/Alivias at daycare. Baby Olivia, Olivia Hunt and Alivia J, aka AJ)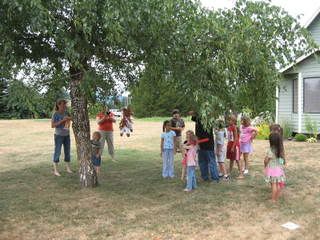 Tate taking a swing at it.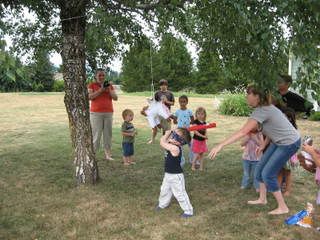 Mason trying his best.
Tate and Olivia Hunt playing.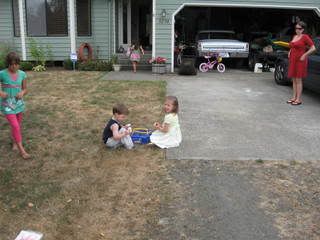 AJ! Birthday girl with fun teeth.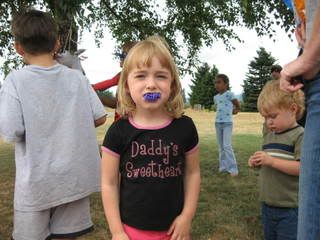 Presents!!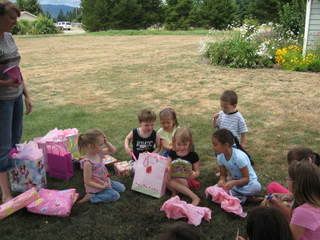 AJ's farm cake. She loves horses.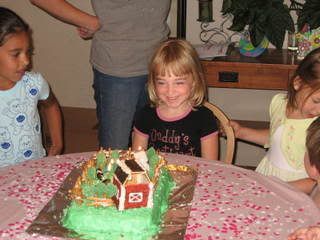 Tate was playing outside and came in looking like this. I thought it was a black eye...but it is just dirt. :)
Tate and Mason playing together.